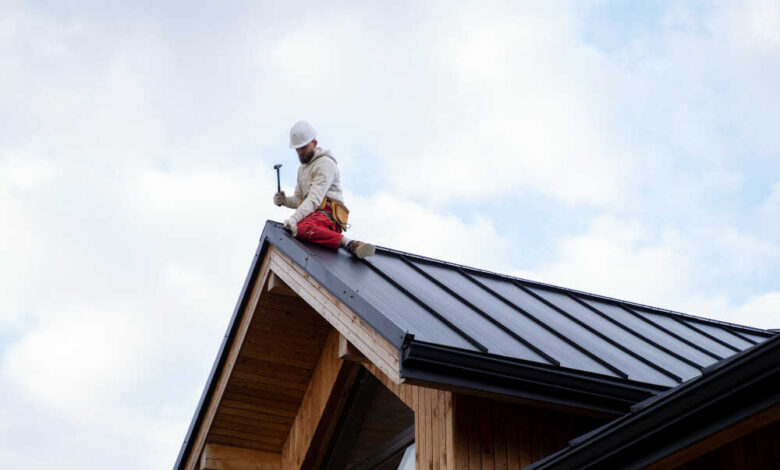 Gutters might be frequently overlooked by homeowners but they are essential in preventing water damage. 
Keeping your guttering clean will eliminate the risk of leaks and clogs – saving you the hassle and expense of repairs and replacements.
When should you have your gutters cleaned?
The frequency with which you should get your gutters cleaned can vary depending on the type of system you have, whether or not there is much foliage surrounding your property and the climate where you live.
However, as a general rule of thumb, you should look to have your gutters professionally cleaned at least once a year – either at the beginning of spring or the end of autumn.
In the winter, freezing conditions will slow down the flow of water and place unnecessary strain on your guttering system, resulting in leaks and breakages. 
Heavy downpours are common in the springtime, allowing silt and debris to be washed into your roof guttering. This also puts extra weight on your gutters and increases the risk of blockages. 
In the summer months, plants and grass may grow inside your gutters – potentially blocking the water flow and causing structural damage. 
If you live near woodlands or lots of trees, by autumn, your gutters are likely to be full of leaves and other debris. And when it starts to rain, the fallen leaves, twigs and moss will turn soggy and block your downpipes, leaving water with no option but to overflow.
If you can't remember the last time you cleaned your gutters or even gave them a second thought, then you may need to consider replacing them.
Top 4 signs you need to replace your guttering
1. Cracks or splits
Guttering is typically made from plastic, a material that is prone to cracking and splitting.
Even if you've spotted a very small crack in the plastic, it's not something you should ignore as it will gradually get bigger over time. During colder weather, water will get into the fractures and freeze, causing them to expand. 
2. Overflowing water
Is water gushing over the sides of your guttering? 
In most cases, this will happen when you have a blockage in your system. However, it can also be the case if your gutters are not angled or installed correctly, or they're too narrow for your property. 
3. Sagging gutters
When you stand back and look up at your gutters, if they are pulling away from your fascia, then a replacement is likely to be required.
There are a number of reasons why your guttering might be sagging – including incorrect gutter sizing or insufficient support.
4. Foundation problems
Over time, moisture from poorly installed or unsuitable guttering can seep into the ground around and beneath your property.
In this instance, you must replace your gutters as the excess water and moisture can be absorbed into your home's foundations, resulting in shifting and cracks.
Where can you buy top-quality guttering supplies?
If your gutters are damaged beyond repair or you've been neglecting them for too long, it's worth replacing them with new guttering and downpipe supplies.
A reputable supplier will offer a superb range of products, including a selection of colors, and guarantee some of the most competitive prices.
Visit Here businesshunt360.com for more blog