Businesshunter360 is a blog site that comes up with enlightening content for its devoted readers. You can find content and thoroughgoing facts about different niches like technology, digital marketing, sports, lifestyle, and many more.
Privacy is the first priority at every place so does businesshunter360. All the details about how the received information is collected, used and disclosed by our website come under the privacy policy. When you come in touch with our website in any way then this privacy policy is applied. The information that businesshunter36 collect or record comes under this privacy policy. This privacy is applicable to the visitors of this website and to the online activities of this website.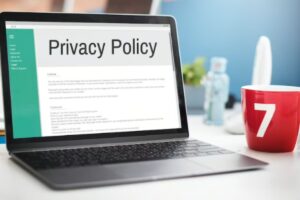 Permission:
When you use our services you give consent to our policy and accept the terms and conditions.
Collected data:
The information you will provide us is for a reason and that reason will be explained to you. 
By contacting us directly you may receive additional information about yourself. It includes the basic information such as name, contact number, email address, and other attachments that we have received. 
If you are willing to register your account on our website then there is some information that you will give us willingly and that includes your name, address, contact number, etc. Our system can collect some more personal information about you through third parties or other resources.
Proper use of information:
The collected data is used very carefully for the sake of the reader. Why that information is used is given below:
It is used so you can get emails and updates of things that are of your interest.

It is used to enhance your experience of the time period that you have devoted to our website.

It is used to make our services easily available.

It is used to provide the ads of third parties related to your interest.

It is used to check deceitful actions.

It is used to upgrade the areas on our site which need to be improved.
Cookies:
Cookies are a kind of visitor's record that stores the past activity of visitor and tell you about the relevant future content. Cookies can help a visitor to customize the website.
Third parties:
Like other websites as advertisers we have connections with third parties. But our privacy policy doesn't include them. Whenever you connect with a third party must check their privacy policy on their website because your data collected by them will be controlled according to their privacy policy. If you want to keep your information safe turn off your cookies settings from the browser.
Contact Us:
If you have any questions. Feel free to contact us any time at amclickspublisher@gmail.com.